We carry your luggage and backpacks on the mythical stage Saint Jean Pied de Port – Roncesvalles crossing the Pyrenees.
Saint Jean Pied de Port – Roncesvalles
The stage Saint Jean Pied de Port – Roncesvalles is the croosing of the Pyrenees. It's a difficult stage of 27km, rising up to 1450m of altitude. It offers some of the most beautiful views of the way of Saint James but with 1200m of positive difference it can quickly become exhausting with a backpack. Under such conditions, the bag trandfer service is particularly interesting.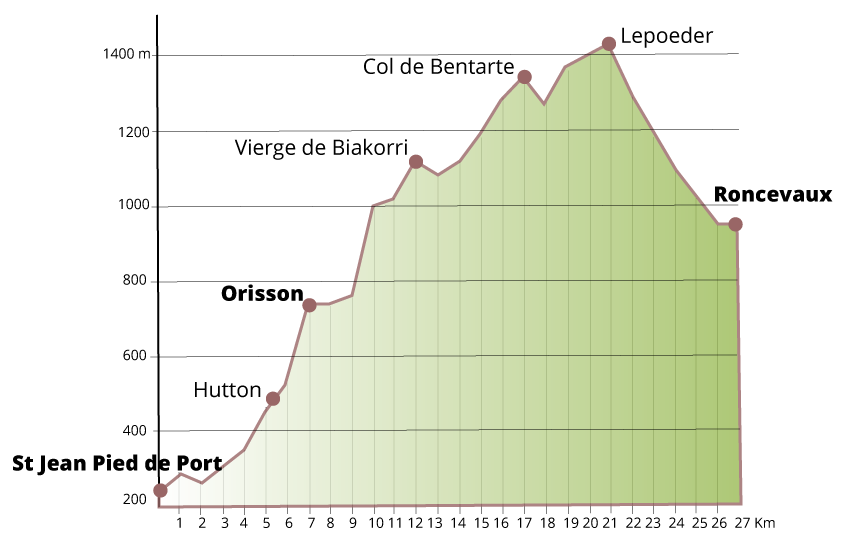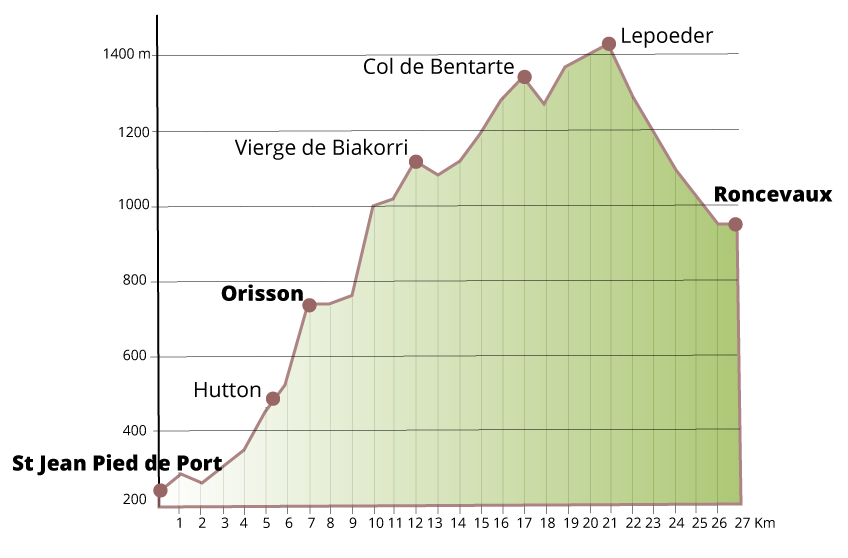 The most popular and recommended way:
– Day 1 – From Saint Jean Pied de Port, transfer your bag to the Orisson Inn to find him on the course after having crossed thr highest percentages.
– Day 2 – Orisson, the transfer of your bag to Roncesvalles at the end of the trip.
We take your luggage in charge!
Bags are picked up at your accommodation
If you have organized your trip, please inform us at the lastest the day before the pick-up. We need to know your name, the name of the accommodation, the number of bags and the date.
You must leave your bag ready before 8am. For security we put at your disposal an envelope to easily identify your bags and leave your payment.
Price : 6€ per piece per step exclusively on the way to Compostela.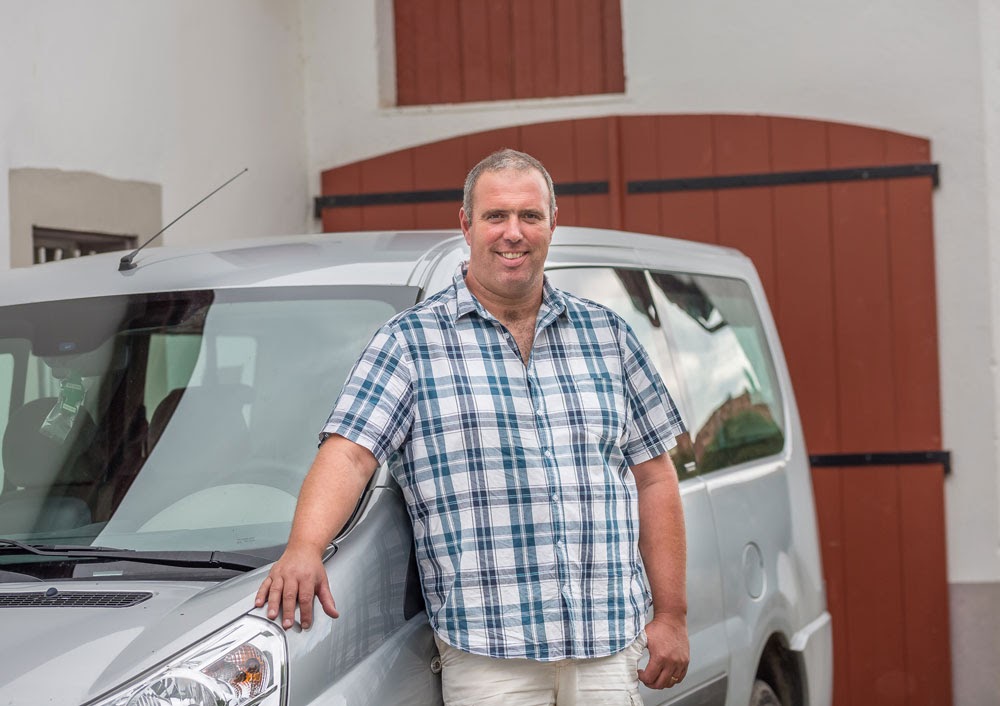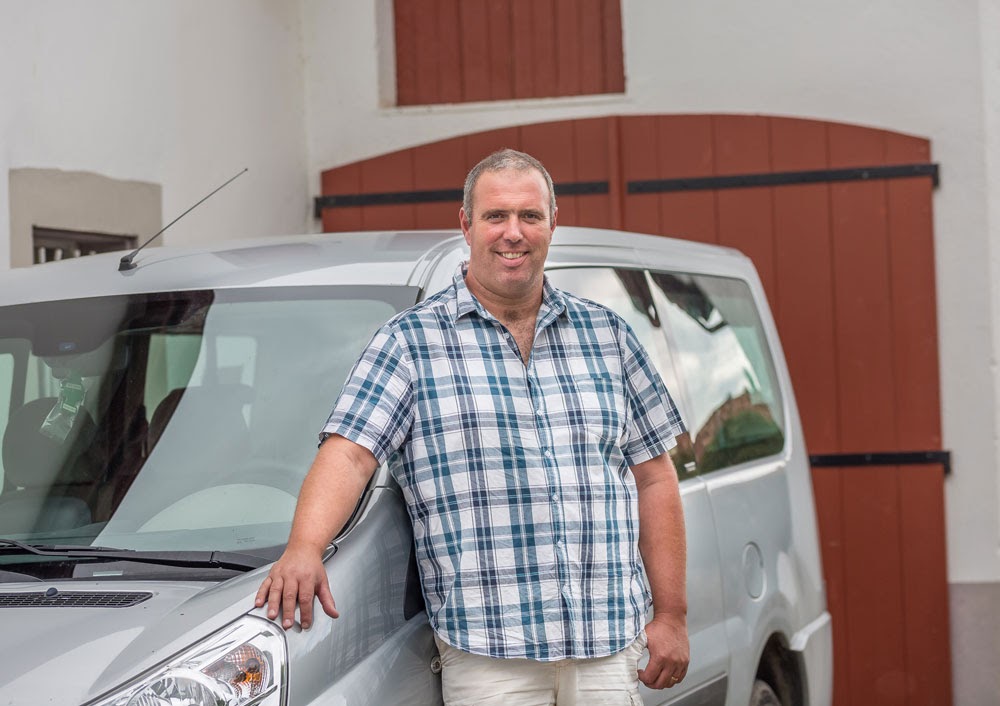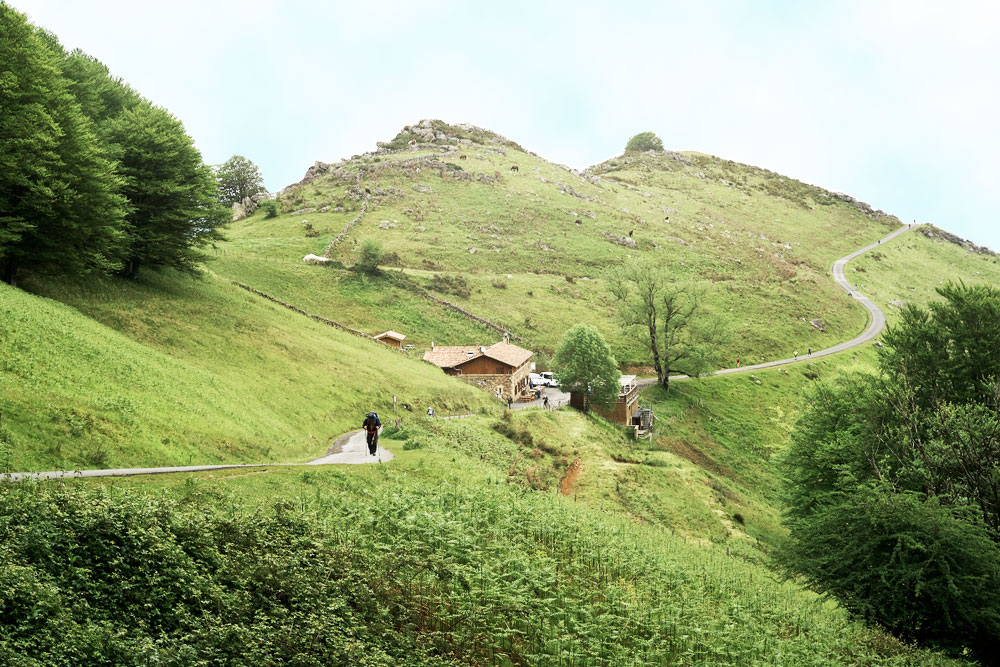 No accommodation in Orisson ?
We provide the shuttle between Orisson and Saint Jean Pied de Port.
In the height of the season, it's not rare to have a bed at the Orisson refuge. We can pick you up at Orisson and get off at Saint Jean Pied de Port where accommodation is more numerous.
We are going back to Orisson the next morning. It's simple and practical, right?
We make the shuttle between Saint Jean Pied de Port and the stations and the airports of the area
Biarritz Airports
Bayonne Station
Pau Airport and Station
Lourdes Airport and Station
Navarrenx Station
Aire sur Adour Station
Hondarribia Airport(San Sebastian)
Bilbao Airport
Roncesvalles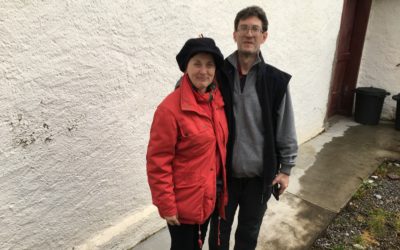 We took the shuttle for Martine and Lucien from Biarritz airport to their hotel in St Jean Pied de Port to spend the night, before leaving for Santiago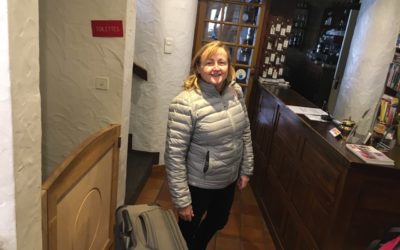 We did the shuttle Me G, English, from Biarritz airport to St Jean Pied de Port, to start his way to Compostela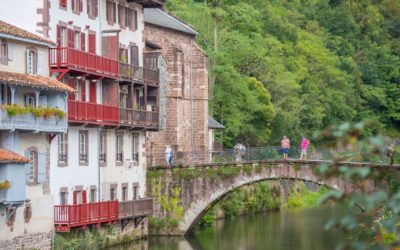 The Camino Frances flowers new pilgrims and the streets of St Jean Pied de Port fill up. Ongi etorri!
Are you accompanied?
Do not hesitate to contact us to prepare your trip on the way to Compostela