Shuttle from train stations and airports in the area to Saint Jean Pied de Port. Transfer Pilgrims on the Way of Compostela from St Jean Pied de Port to Orisson and Roncesvalles
Shuttle Saint Jean Pied de Port – Roncesvalles
We provide the shuttle from Saint Jean Pied de Port to Orisson and Roncesvalles on the way to Compostela.
In high season it is not uncommon not to find accommodation in shelters. We can pick you up in Orisson or Huntto and take you back to Saint Jean Pied de Port where you will find many places for lodging and food.
The next morning we pick you up to take you back to the road.
For people for whom the stage to Roncesvalles is too difficult we also make the "taxi" to Spain.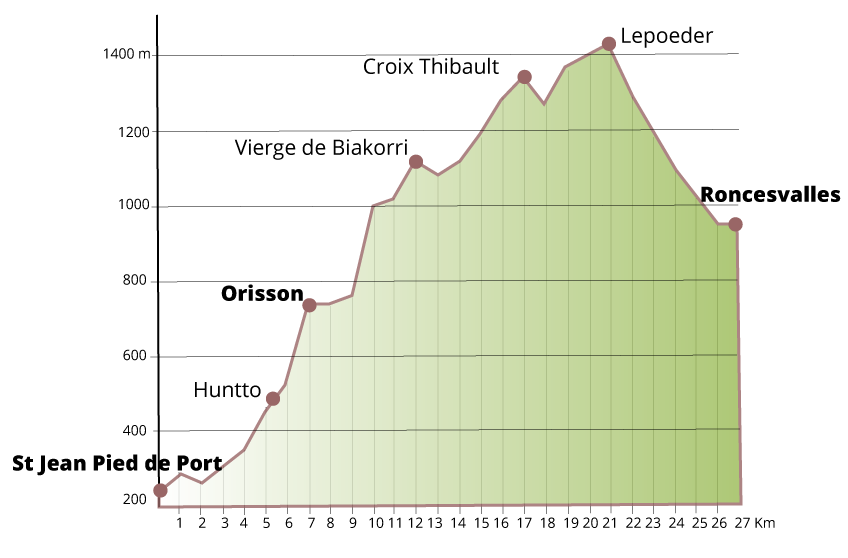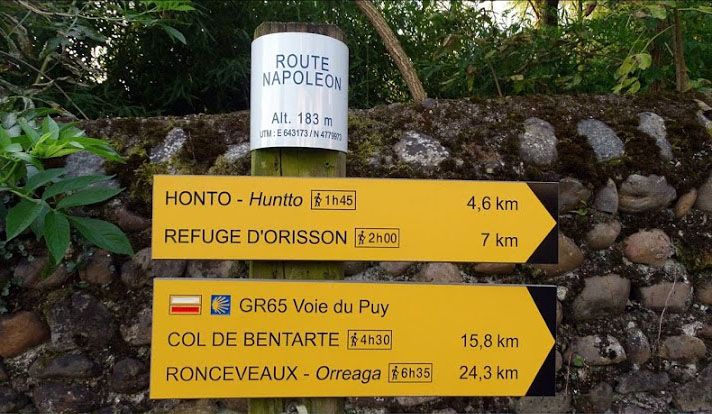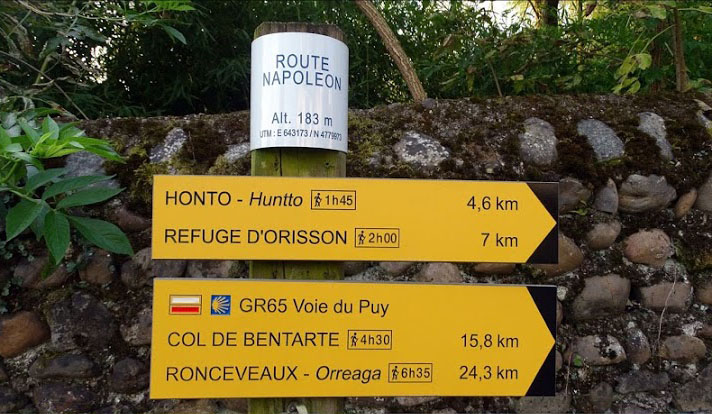 Daily shuttle
The stage St Jean Pied of Port – Ronceveaux it is the passage of the Pyrenees by the way. It is a challenging 27km stage, with a culminating point at 1450m altitude. This is the most spectacular course of Saint Jacques with its 1200m of positive elevation.
Find our "taxi" every morning at 8:30 before the tourist office of Saint Jean Pied de Port.
The afternoon also at 15. The dessert line
Saint Jean Pied de port
Hutton
Orisson
Vierge de Biakorri
Croix Thibault
Roncesvalles

Reservations required(return possible to Aire sur Adour on reservation)
A Shuttle for Stations and Airports
We make "taxi" between Saint Jean Pied de Port and the train stations and airports of the region.
Biarritz Airport
Bayonne Station
Pau Airport and Station
Lourdes Airport and Station
Navarrenx Station
Aire sur Adour Station
Bordeaux Airport
Hondarribia Airport (San Sebastian)
Bilbao Airport
Pampelona Airport
Roncesvalles
For transfer from stations and airports, we try to fill the vehicle to reduce the cost. You must book in advance to receive this service.We will wait for you with a sign on which your name will be inscribed.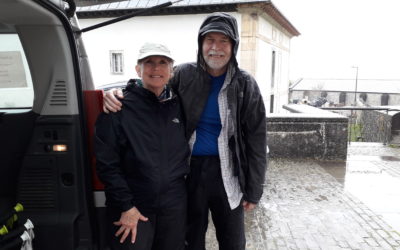 This couple came from Australia to make the way to Santiago. Departure from Saint Jean Pied de Port with us.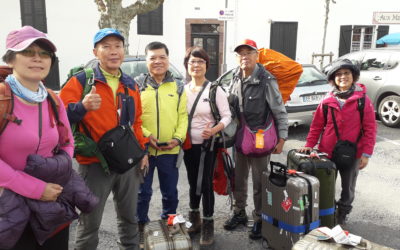 A group from Taiwan chose our taxi shuttle from San Sebastian airport to reach Saint Jean Pied de Port and start their journey to Santiago. Do not forget to book your taxi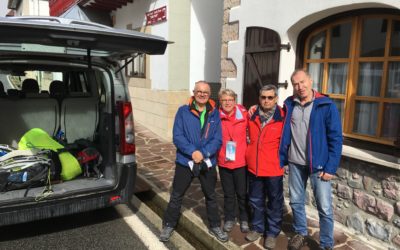 We transported these pilgrims from St. Jean Pied de Port to Roncesvalles, where they began their journey towards Santiago.
Are you accompanied?
If you want a "taxi" to come to Saint Jean Pied de Port or to drive you on the way from Saint Jacques to Roncesvalles. Contact us!